SERVICE AND REPAIRS
We offer full regularly scheduled marina maintenance service to inspect your docks and seawalls. We offer repairs as needed with your approval. We pride ourselves on our customer service and stand behind our words when we tell you that we will be there, we will offer you fair and competitive pricing, and we will go above and beyond your expectations.
Call us today at 941-697-7000 for your FREE consultation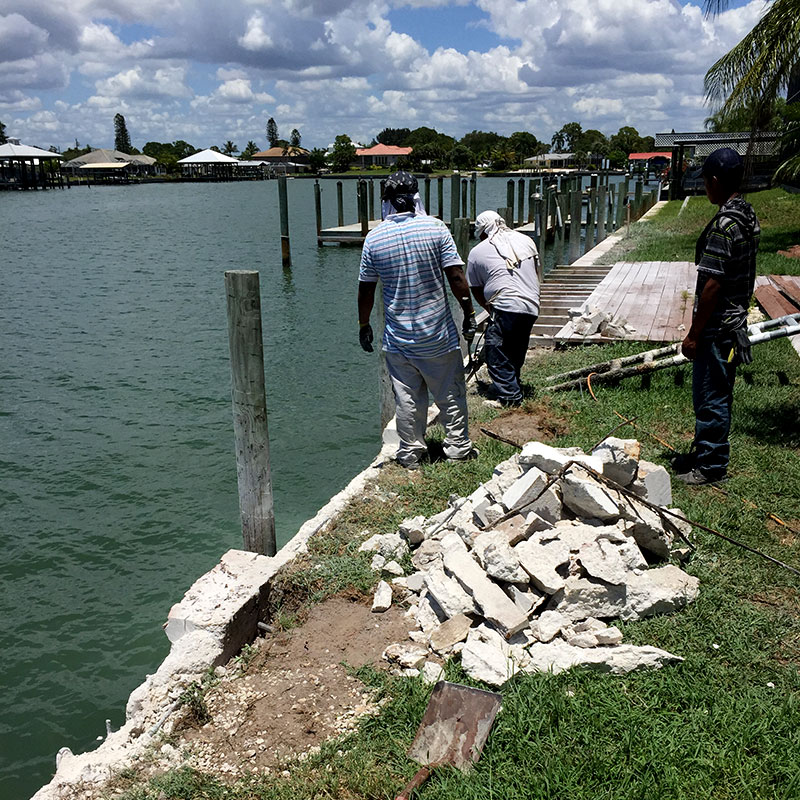 Innovative Marine Structures repairs and restores all waterfront structures.
If your dock is looking worn out or if your seawall is cracked, we can provide all of the necessary repairs to make it like new.
Seawalls are the most important part of your waterfront property. In order to maintain your property value, you must secure and maintain your seawall. As you know in the past, South Florida has been hit with heavy rains and hurricanes causing problems by the lack of maintenance and deterioration of your wall and berm erosion. If you notice a loss of soil, cracking, sinking or rotation of
your seawall cap, it is imperative that you have your seawall repaired. We specialize in repairing or replacing all types of walls, such as coral rock, aluminum, concrete, steel sheet pile, vinyl and wood walls.
We stress the importance of maintaining your seawall which will prevent you the costly repairs or replacement of your seawall in the future. In most cases, maintenance to your seawall is done by batter pile and cap repair, toe wall footer, tie rods, facial seals, weep holes, tee pile seals or king pile seals.
Our Services Include:
Pressure washing
Painting: Metal or Wood Handrails, Light Poles, Light Fixtures
Wood Services: Replacement of Wood, Wood Staining, Wood Sealing
Concrete Services: Concrete Dock Staining, Concrete Dock Sealing
Replacement of Light Fixtures
Mildew & Mold Removal
Aluminum welding
Fabrication
Columns and beams
Dock pushing
Anchor and buoy drops, and much more…call us today.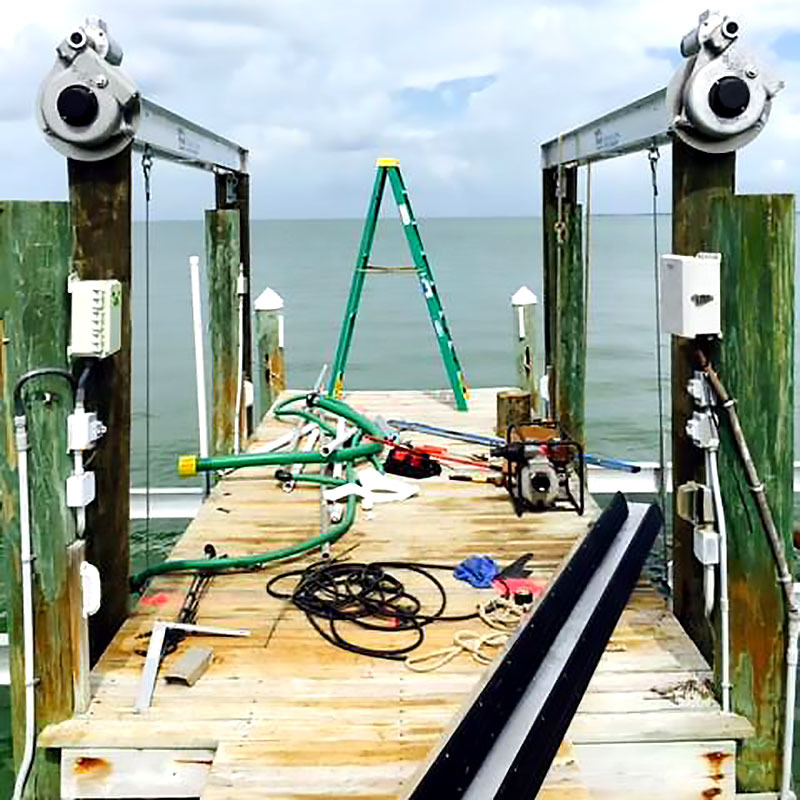 Call us today at 941-697-7000 for your FREE consultation.