Rock Revetment
Innovative Marine Structures provides design services and construction for shore protection and navigation including marine structures such as jetties, rock revetments, gabion mattress foundations, and breakwaters.
Call us today at 941-697-7000 for your FREE consultation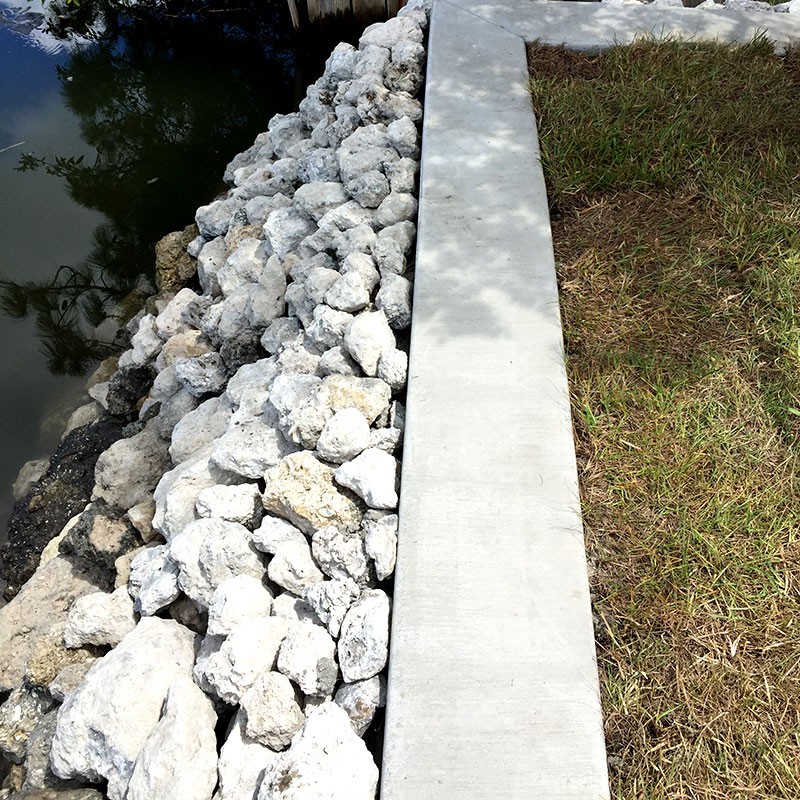 Protect Your Investment
Our extensive expertise in coastal engineering ensures that we identify all coastal processes affecting shore protection structures and account for these processes during the design and construction process.
IMS assists its customers through all of their rock revetment, jetty and gabion construction projects starting with the design process and including material selection. Some of the materials we use in construction include trap rock, granite, as well as cut stone.
No matter how large your rock revetment, jetty and gabion construction project may be, IMS will deliver high quality professional service from start to finish.